I LOVE Halloween. LOVEEEEEE. The moment that calendar turns to October, you need to bring on the candy corn, "Ghost Hunters" marathons and pumpkin everything. So you can imagine my joy when my co-worker and I (another Halloween enthusiast and fellow "The Black Tapes" listener), decided we were going to bring the company halloween party back to the basics… and have a SPOOKY Halloween themed Halloween party.
First, we needed a logo. But not just any logo…. a SPOOKY (yet still branded) Halloween logo.
Next, we needed a storyline, and with random creepy clowns on the rise, the choice was simple. Introducing, Chuckles the Clown, a spooky clown who likes to lurk around Chernoff Newman in the middle of the night.
We decided leading up to the party, we would slowly release video teasers showing surveillance footage of Chuckles wandering around Chernoff Newman. The eblast would send them to a website we created for the party so they could see where Chuckles had been lurking.
When we sent the email invitation we also released the full version of the video showing everywhere Chuckles was spotted over the past few weeks…. with a quick special cameo from some of our Halloween Committee members:
Finally, it was party day. The night before we transformed our Collaboration Quad into the SPOOKY QUAD. And even had a special appearance from Chuckles himself….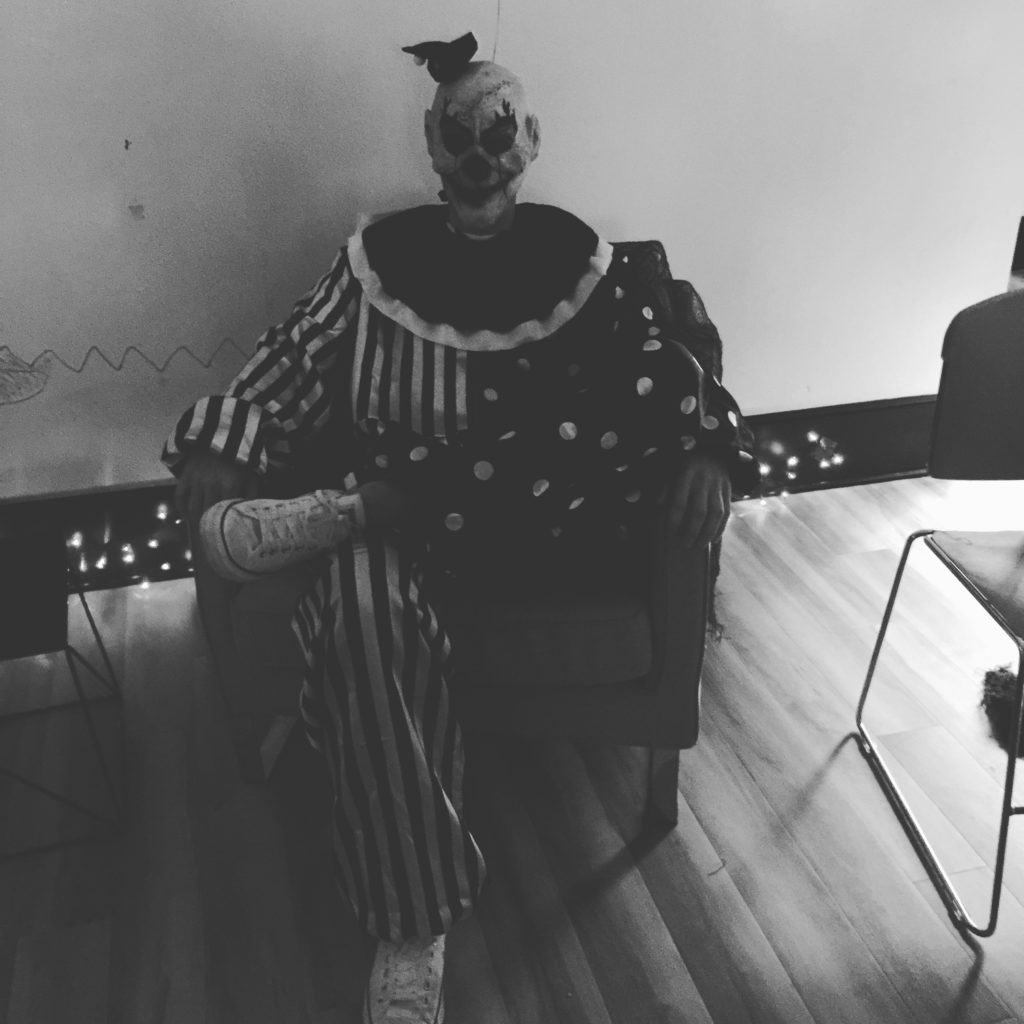 Check out my work page to view all the details from this project! Happy Halloween!